Poggi Paris French Collectible Downton Abbey Inspired Pearl Tassel Earrings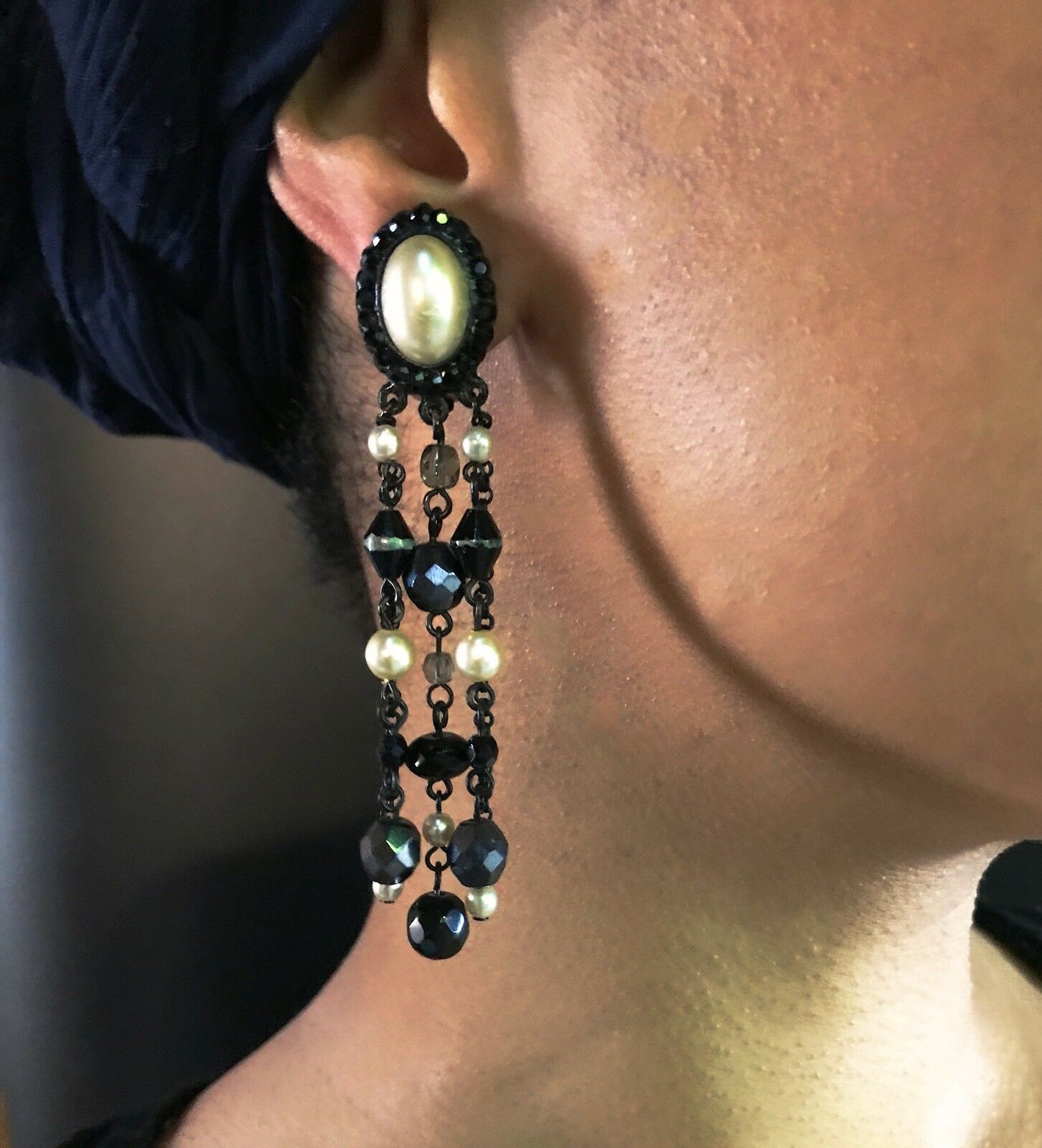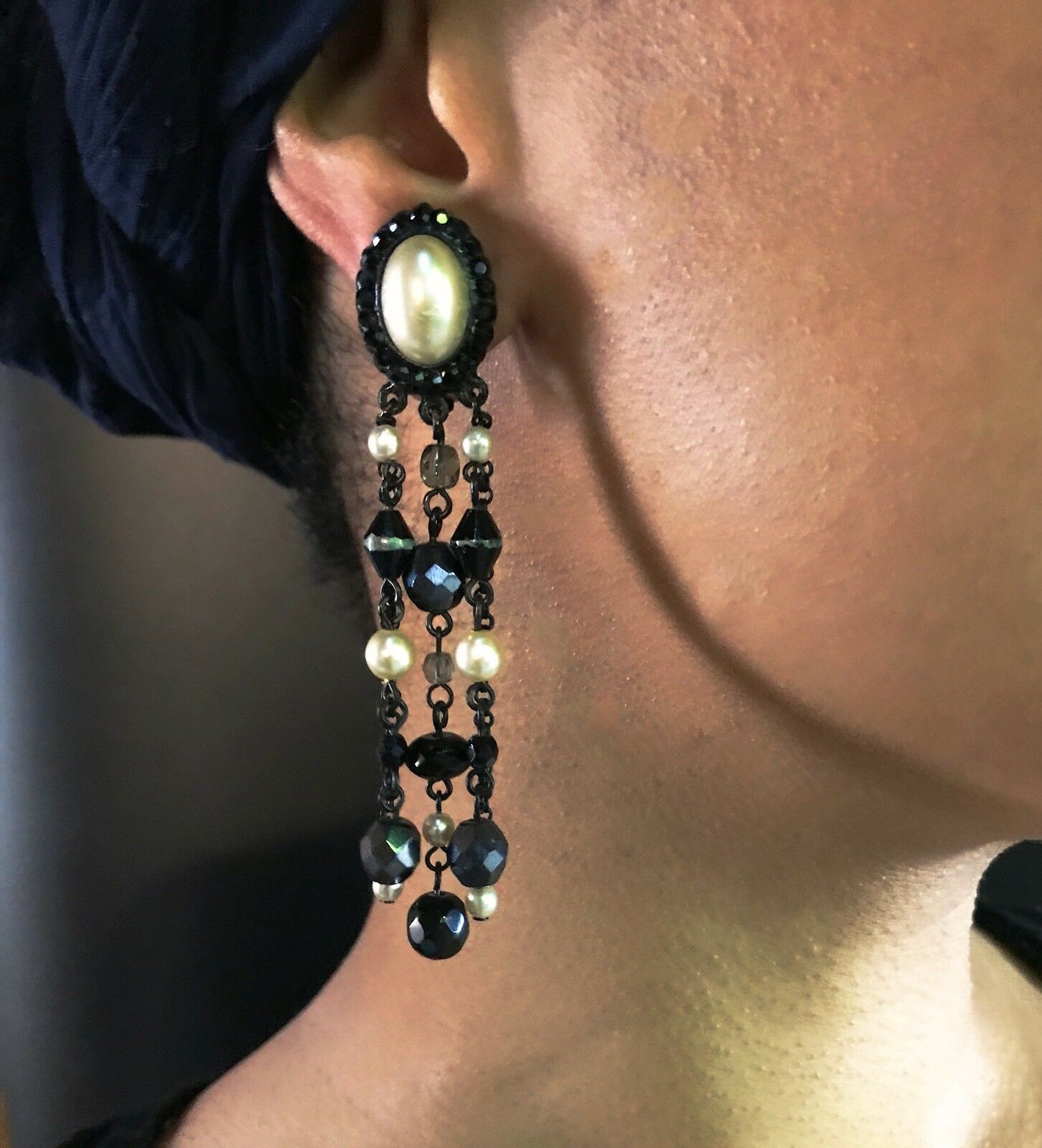 Poggi Paris French Collectible Downton Abbey Inspired Pearl Tassel Earrings
COUNTRY OF ORIGIN: France
MEASUREMENT: Earrings are 3 ¼" long and just under 1" wide.
DESCRIPTION: This piece was made with the following components -
-glass beads
-real Swarovski crystals
-black enamel over base metal
-clip-on backings
POGGI was founded in Paris in 1976 by French designer Patrick Battaglia. His love for fashion, jewelry and art led him to create a product that is both timeless and trendy. His pieces are heavily inspired by the opulence of Italian design, along with Russian and French influences. Each unique collection is designed and manufactured in their workshop, located at the heart of Le Marais area in Paris, France.