Gerda Lynggaard Monies Designer Copper-foil Ebony Statement Earrings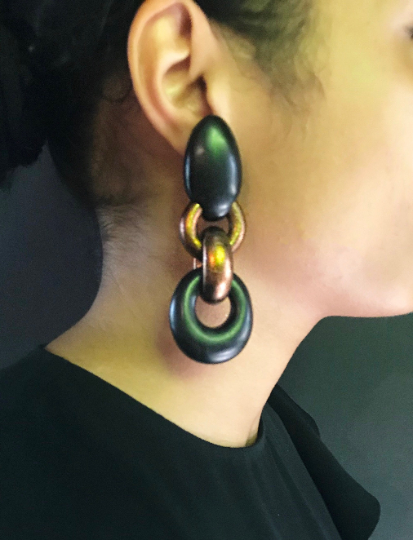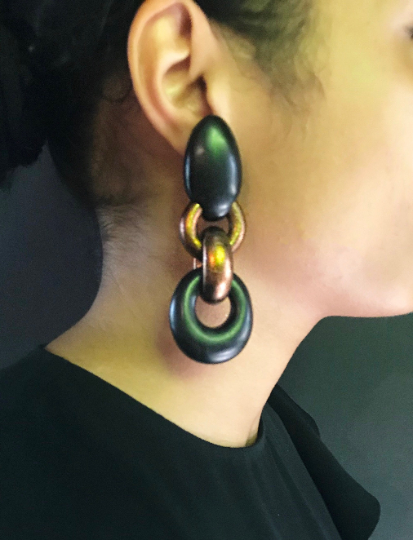 Gerda Lynggaard Monies Designer Copper-foil Ebony Statement Earrings
The earrings are 3 1/2" long and the widest part is 1 1/4" wide.
DESCRIPTION: This piece was made with the following components -
-natural ebony
-copperfoil over ebony
*Variations in finish are due to the natural materials used and hand-application of copperfoil.
Monies is a Danish jewelry company founded 40 years ago by goldsmiths Gerda and Nikolai Monies. Their jewelry is known for its elegance, avantgarde composition, and use of natural materials. Each piece is constructed in their Copenhagen workshop, with wood, leather, precious stones, fossils, 24 karat gold from Greenland, and more.